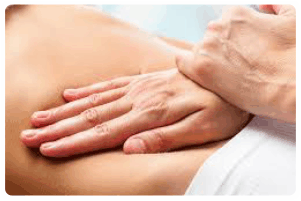 Visceral Manipulation
"Viscera" relates to the internal organs of the body, such as the liver, kidneys, and intestines. Visceral Manipulation is a gentle manual therapy that aids your body's ability to release restrictions and unhealthy compensations that cause pain and dysfunction. Visceral Manipulation does not focus solely on the site of pain or dysfunction but evaluates the entire body to find the source of the problem.
Visceral Manipulation therapy re-establishes the body's ability to adapt and restore itself to health. Visceral Manipulation is a soft, hands-on manual therapy. Underneath the pain or diagnosis is a compensatory pattern created in the body with the initial source of the dysfunction often being far from where the pain is felt.
How does it Benefit?
Visceral Manipulation can benefit:
Chronic musculoskeletal pain
Headaches and Migraines
Sciatica
Back, hip and knee pain
Repetitive strain injuries, e.g. Carpal Tunnel Syndrome
Whiplash and other physical trauma
Shoulder periarthritis and capsulitis
Restricted range of motion
Vertigo
Post-surgical pain and Scar tissue
Post-cardiac surgery
Swallowing difficulties
Management at AktivHealth:
At AktivHealth, our physiotherapists use a proven and results-oriented approach to assess and treat patients. The Visceral Manipulation treatment is a gentle compression, mobilization, and elongation of the soft tissues. As the source of the problem is released, the symptoms will start to decrease as the body returns to greater health. This could take several days to occur after the Visceral Manipulation treatment.