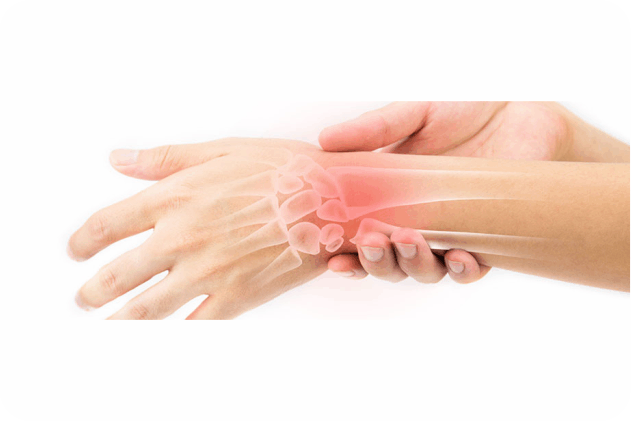 Wrist and Hand
Wrist and hand form a complex distal component, important for most of the daily life activities done by upper limb. Without doubt any disruption in wrist and hand functions due to trauma, inflammations and altered mechanics can be distressing compelling the affected individual seek early medical help.
Rehabilitation performed with the objective of relieving the pain and optimization of functions.
Common wrist and hand conditions treated are :
Tendonitis, tenosynovitis or bursitis
Nerve injuries/entrapments (carpal tunnel syndrome, radial, ulnar or median nerve)
Post fracture rehabilitation
Shoulder – hand disorder
Rheumatoid wrist with deformities like Boutonniere Deformity, swan neck deformity, etc
Ligament injury
Arthritic hand
Management at AktivHealth:
A number of therapeutic interventions are used to help return a person to their highest level of function.
Pre-post surgical rehab
Early injury treatment
Biomechanical analysis and correction
Help to reduce sensitivity from nerve problems
Help with Acute or chronic pain
Learning to feel again after a nerve injury
Exercise programs to help with movement and strength
Joint Mobilisation techniques
Scapulohumeral rhythm exercises
Strength and stabilization exercises
Sports Specific training
Retraining for complete everyday activities with special tools/splints
Help to get back to work
Ergonomics