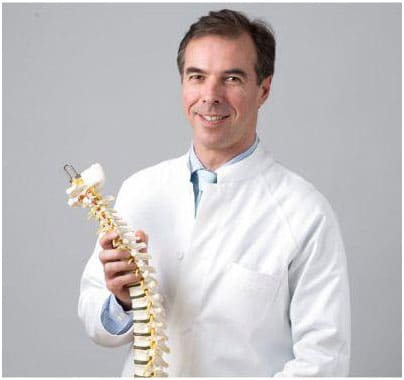 Cloud Physio is, "active online physiotherapy", in which you are able to address & resolve your aches & pains with the help of a doctor/physio, anytime, anywhere.
After treating the diverse number of cases successfully, AktivHealth brings cloud physio with a modern physiotherapy approach & advanced communication technology. People who are unable to visit the centre physically for the treatment due to various reasons will now benefit from this service. This model is designed with the concept of "Heal Yourself Anytime, Anywhere".
Benefits with Cloud Physio:
• Access to an experienced physiotherapist.
• Possibility of referring to the doctor or/and to the physio on the same platform.
• Cost-effective.
• Continue your sessions with your own therapist, anytime, anywhere.
• Flexible consultation/session times.
• No travel time involved.
• Convenience and privacy of appointment in your own home/office.
• Increasing the likelihood to see a therapist for those who are located in distant places.
• Being able to seek the opinion of an expert who is not in your location.
• You can also be supervised in real-time during your sports/recreational activities.
• Help in giving ergonomic advice of your desk set up.
• Research does say about patient satisfaction, if not the best, then in personal care. They have also shown patient satisfaction and improvement by taking online therapy.
Types of appointments available at Cloud Physio & Who can benefit from Cloud Physio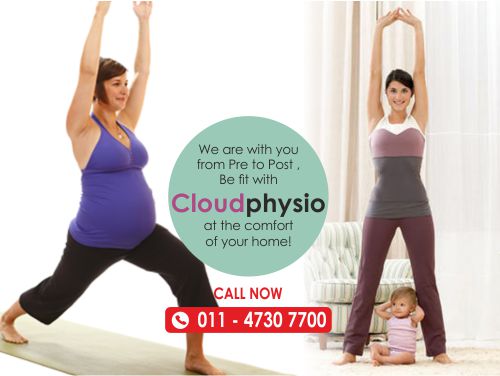 We have two sets of experts to help you with your issues:
Expert Physio's consult is beneficial
• if you are already diagnosed with your condition by your doctor and you wish to start with your sessions, this is the best solution.
• if you have been advised for regular physio sessions but you don't want to deal with traffic every day.
• if you wish to do supervised exercises with an expert at home, in your office, while you are travelling.
• if you are settled abroad & you wish that your parents should get expert physios guiding them for their regular exercises at their convenience/at home.
Expert Doctor's Consult is beneficial
• in case you want to understand your problem/issues in detail
• in case you wish to have a second opinion for a suggested surgery
• in case you are in doubt whether your concern is a serious issue or not
• in case you found your symptoms similar to your friend's or other family member's issues or you read something on google & wish to confirm it with an expert right now.
How would a cloud physio consult work:
Step 1 – Let's begin with
• How did it start
• Any treatment is taken so far
• Any imaging/lab investigation done so far
Step 2 – Some relevant functional movement check
Step 3 – Let's discuss the findings & address your doubts
Step 4 – Begin with your session
It's easy – just you and your cell phone/laptop.
Physiotherapy does not always require sophisticated hi-tech, looking machines. There is evidence which states that "a structured rehabilitation plan that the patient completes on their own under watchful guidance is an effective treatment approach for many conditions".
FAQ's
Ques 1: What are the charges?
Our charges are:
• 20 minutes INR 500/-
• 40 minutes INR 800/-
• 60 minutes INR 1000/-
With an online service you're getting all the same access to the knowledge and experience of physio, but at a much-reduced cost at your convenience.
Ques 2: Would my Aktivhealth therapist be taking my session?
We have our team of online physiotherapists who is specialized in conducting these sessions. Your primary therapist at Aktivhealth will be performing a detailed transfer of the case to the online therapist for your further sessions with us.
Ques 3: How only exercises will help me in recovery?
There is evidence which states that " a structured rehabilitation plan that the patient completes on their own under watchful guidance is an effective treatment approach for many conditions".
Ques 4: How will you be managing my manual therapy requirements?
We will teach you how to use basic equipment (readily available at home) to help yourself relieve aches or pains.
It's important that the body does active training to have long-lasting effects of treatment/training.
But for the hands-on experience, we would recommend you to visit our clinics in Delhi/NCR for the same.
Ques 5: Do you think online will work for me or do I need more face to face therapy?
There are conditions where a therapist is required to see the patient for diagnosis and treatment in person.
We would recommend online sessions only when we are certain that your condition can be treated with our structured online approach.
Ques 6: Can you do an online session for Neuro Clients as well?
Absolutely. An Assistant will be preferred during the sessions, as it will be safer for the patient while performing the exercises and also assist them during the session.
Ques 7: How will we connect?
We connect for CP sessions via the Zoom application. We usually help our patients download & get acquainted with the application. It's easily available on IOS or Android.
Zoom for telehealth reliably delivers consistent clinical user experiences. With high-quality video, even in low-bandwidth environments, it can support healthcare teams and patients around the globe. It has HD Video and Audio. Consistent high-quality video, even in low-bandwidth environments and Zoom Provides us with a secure connection.
Ques 8 How can I download zoom?
We usually provide you with a link to download the app. It's just a click away from you. It is also available on the Apple store and Play store with the name of ZOOM Cloud Meetings.
https://zoom.us/join
https://www.youtube.com/embed/vFhAEoCF7jg?rel=0&autoplay=1&cc_load_policy=1
Ques 9 what happens if there is a technical issue like a network issue or I am not able to operate Zoom?
Before the session, we can always have a demo session done for 15 minutes, you can get well acquainted with working, And if you get any problem during the session, we will help you in sorting it out.
For network issues: Internet speed of 5mbps is needed if you can see this page you can easily carry out your online session.
Ques 10 Do you record sessions?
Yes, we record the session via video and audio. We do this for auditing and training purposes and your privacy is always respected.
Ques 11 Can I do CP sessions on my mobile as I don't have a laptop?
For sure you can have your sessions on Mobile/ tablets/Pads.
Ques 12 How much time will be required to get rid of my condition?
Recovery is usually case to case. It depends upon the symptoms and severity of your condition
Ques14 How will you find out that I am getting better without touching my muscles?
There are other ways to find out the progress of the treatment.
For instance:
1. Your current pain levels
2. Your current activity levels
3. Your feedback to initial exercises, etc..
We usually analyze the progress of treatment/training via performance on various functional tasks which helps us observe your pattern of movements.
Ques 15 How would I know what I need during the session?
The therapist will let you know well in advance if in case any equipment is required during the session.
Ques 16 How to get a CP session?
Step 1 – Call on the mentioned number
Step 2 – Provide your registration details
Step 3 – Make payments
Step 4 – Book a session
Ques 17 Can I cancel or reschedule my session?
Yes, cancellations and rescheduling are allowed. Cancellations are subject to our cancellation policy which is 24 hours to your appointment. To cancel or reschedule a session you need to send us an email for the same on our email id: online.session@aktivhealth.in or on your therapist email id. Or you can call on 011-47307700 Monday to Friday 8 AM- 8 Pm IST and Saturday 8 AM -5 PM IST
Ques 18 People who should not consider CP?
Those who are in an acute stage (1-3 days) of severe pain/injury.
Those who have chronic issues (pain more than 7/10 or worst bearable pain).
If not advised by the doctor for their condition/symptom
Ques 19 Can I claim these appointments back through my health insurance provider?
It is recommended that you check with your insurance provider prior to commencing treatment. We will provide you with a receipt and a document that contains the with dates and the service provided. You may then be able to submit a form for reimbursement to your insurance provider.