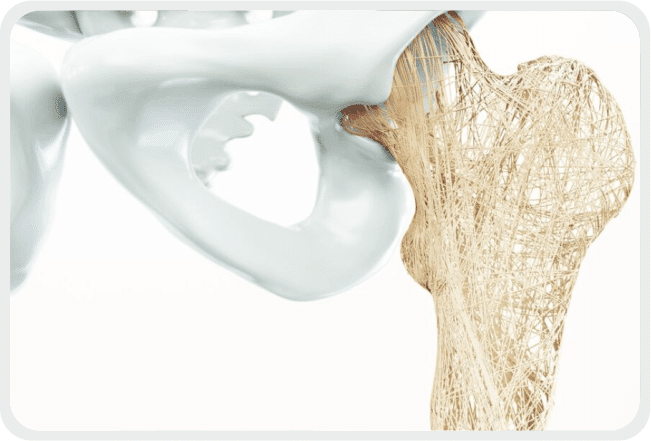 Osteoporosis
At AktivHealth, we have developed Osteoporosis Treatment and Rehabilitation Program in collaboration with the Institute of Osteology and Biomechanics, Germany, that follows a basic three-stage approach to the treatment plan for individuals at risk or suspected to be suffering from osteoporosis:
1. Assessment
Comprehensive physical tests for Bone Mineral Density and analysis of musculoskeletal, nervous system and overall balance and coordination, followed by counseling on the functional abilities and risk factors that pertain to each individual.
2. Exercise
A systematic sports physiotherapy plan has been proven to benefit the person suffering from osteoporosis by helping with an increase in overall bone density by 1% per year. Based on an individual's needs and physical fitness level, we devise a systematic medical training package that includes exercises for strength and balance, aerobic and resistance training and postural correction. The highly specialized Vibrafit is also offered in some cases – a technology that helps reduce a patient's potential fall rate and increases overall bone and core muscles and strength when combined with other exercises.
3. Diet
Proper nutrition remains the cornerstone of osteoporosis treatment and prevention.
AktivHealth now brings to India its exclusive and holistic Metabolic Balance® /weight management program. Consisting of four phases, it optimizes and adjusts the body's biochemistry to re-balance hormones and enzyme levels, thus promoting fat burning, decreasing fat storage, optimizing bone and muscle bulk and activating anti-aging hormones. Devised by Dr. Wolf Funfack, an internist and nutrition medicine specialist, in collaboration with Sylvia Buerkle, this award-winning program is specifically tailored to each individual's body measurements, blood count and medical history. Over the last decade, it has achieved tremendous success with 600,000 patients across 28 countries.
Benefits:
The benefits of following the AktivOsteoporosis Program include:
● Better postural awareness
● Pain-free life
● Considerable improvement in bone density
● Reduction in bone loss
● Enhanced mobility